Ambrozino Storr
Chief Operating Officer
Ambrozino Storr has 15 years of progressively responsible experience and knowledge in the field of behavioral health care and financial management. He has extensive experience supporting psychiatric clinical patient services for adults, adolescents and children in outpatient and inpatient deliveries of care. Storr has successfully launched startups in Nevada, Arizona and California. Cross functional communicator, he effectively works with all levels of staff, including executive management, physicians, nursing, patients, families, customer partners and regulatory agencies. Storr holds a MS in Business Management from National University and a BS in Psychology from Northern Illinois University. Ambrozino has strong knowledge and connections within the southwest market, particularly Arizona where he worked closely with state regulatory bodies and payors to launch an acute psychiatric hospital for adolescents and two residential expansions.
Hometown: Las Vegas Nevada
Interest &Passion: Being a husband and dad, building teams, mentoring leaders in the behavioral health space, working with at risk teens, charity work with teens, sports, business.
What do you like most about your job: it's not a job to me but more of a passion. I love being a part of developing the teams that saves lives.
Together we... will save lives!!!
Trusted & Approved Addiction Treatment Center
The National Association of Addiction Treatment Providers (NAATP) is a nonprofit professional society designed to offer support to organizations across the continuum of care. Since 1978, it has extended resources, advocacy and thought leadership to its members.
The Joint Commission for the Accreditation of Healthcare Organizations (JCAHCO) evaluates quality of care provided by healthcare organizations. Footprints has the Gold Seal of Approval, which means we possess the highest standard of safety and quality of care.
LegitScript is a third-party certification that demonstrates Footprints complies with all applicable laws and regulations, including our ongoing commitment to transparency.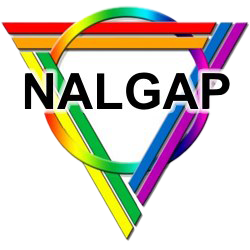 NALGAP is The Association of Lesbian, Gay, Bisexual, Transgender Addiction Professionals and Their Allies is a membership organization founded in 1979 and dedicated to the prevention and treatment of alcoholism, substance abuse, and other addictions in lesbian, gay, bisexual, transgender, queer communities.
NAADAC, the Association for Addiction Professionals, represents the professional interests of more than 100,000 addiction counselors, educators and other addiction-focused health care professionals in the United States, Canada and abroad.