Justin Wolfe, MA, CADC, CRC, PCGC
Clinical Director - Illinois
As clinical director at our Elgin, IL treatment center, Justin provides support, supervision, and leadership to our clinical team. He oversees and builds our clinical program and ensures clients receive exceptional care. Justin earned a master's in counseling with a specialization in rehabilitation from Adler University. He is a certified alcohol and drug counselor (CADC), certified rehabilitation counselor (CRC), and a problematic and compulsive gambling counselor (PCGC). Before joining Footprints to Recovery, Justin served in several roles at Linden Oaks Behavioral Health, including manager of outpatient addiction services, clinical supervisor of addiction services, and lead clinical therapist. He has also worked in private practice and as a counselor for youth and family services organizations.
Justin says a traumatic brain injury from an automobile accident and the tragic death of a friend flipped his world upside down but ultimately led him to a place of healing that inspired him to get into the behavioral health field. He hopes to provide the same guidance and support that he received during that difficult time to others. Seeing clients find hope and move forward in their lives -- and playing a part in that -- is what Justin finds most rewarding about this work. In his spare time, he enjoys spending time with family, coaching his kids' soccer teams, working out, and rooting for the St. Louis Cardinals.
Hometown: Dunedin, FL is where I was born; currently Naperville, IL since I was 12 years old.
Certifications & Degrees:LCPC, CADC, CRC, PCGC
Interests & Passions: Sports (Baseball- St. Louis Cardinals); Spending time with the family; Coaching the kid's sports teams; Working out; I try to spend as much time as I can to be present with my family when I am not helping support others.
What do you like most about your job?. What really drives me is being in a position to hear individuals' stories and help them reclaim their lives and inspire feelings of hope at times where it can feel as if all is lost. I love being able to support other clinicians to grow in the profession and develop their skill set to feel empowered to help others.
Together we…can inspire hope that our clients are worth their recovery and capable of doing so!
Trusted & Approved Addiction Treatment Center
The National Association of Addiction Treatment Providers is a nonprofit professional society designed to offer support to organizations across the continuum of care.
The Joint Commission for the Accreditation of Healthcare Organizations evaluates quality of care provided by healthcare organizations. Footprints has the Gold Seal of Approval, which is the highest standard.
LegitScript is a third-party certification that demonstrates Footprints complies with all applicable laws and regulations, including our ongoing commitment to transparency.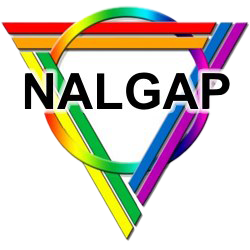 The Association of Lesbian, Gay, Bisexual, Transgender Addiction Professionals and Their Allies is a membership organization dedicated to the prevention and treatment of alcoholism, substance abuse, and other addictions in lesbian, gay, bisexual, transgender, queer communities.  
The Association for Addiction Professionals represents the professional interests of more than 100,000 addiction-focused health care professionals in the United States, Canada and abroad.