James Miller
Vice President of Admissions
James Miller is Footprints to Recovery's Vice President of Admissions. He oversees the day-to-day operations of admissions for our nationwide treatment centers. James has worked in the behavioral health field since 2012, managing admissions for several addictions and mental health treatment facilities. He earned an associate degree in science with a concentration in addiction studies from Palm Beach State College. He is also currently in school at Florida Atlantic University working towards a bachelor's degree in business administration. James's passion for his work comes from his own long-term recovery. Helping people take that first step toward sobriety is what he finds most rewarding about his job. In his spare time, James enjoys spending time with his wife and daughter and working on cars.
Hometown: Pittsgrove, NJ
Certifications & Degrees: AS in Addiction Studies, AA in Business Management. In the process of obtaining a BA in Business Management.
Interests & Passions: I am a person in recovery myself, so continuing on my own journey is something that is very important to me. When I'm not working, I enjoy spending time with my wife and daughter and working on cars.
What do you like most about your job? I am extremely passionate about the field of treatment as a whole, but I love being one of the first people that clients and their families interact with. I will forever remember the person who helped me when I was at my lowest point and guided me when I had no idea what to do to save my own life. I enjoy being that person who is able to help others begin to see the light at the end of the tunnel.
Together we…can start the journey to recovery. Asking for help is the first step to healing.
Trusted & Approved Addiction Treatment Center
The National Association of Addiction Treatment Providers (NAATP) is a nonprofit professional society designed to offer support to organizations across the continuum of care. Since 1978, it has extended resources, advocacy and thought leadership to its members.
The Joint Commission for the Accreditation of Healthcare Organizations (JCAHCO) evaluates quality of care provided by healthcare organizations. Footprints has the Gold Seal of Approval, which means we possess the highest standard of safety and quality of care.
LegitScript is a third-party certification that demonstrates Footprints complies with all applicable laws and regulations, including our ongoing commitment to transparency.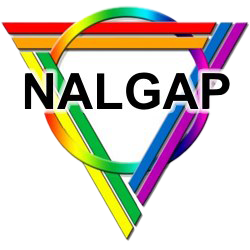 NALGAP is The Association of Lesbian, Gay, Bisexual, Transgender Addiction Professionals and Their Allies is a membership organization founded in 1979 and dedicated to the prevention and treatment of alcoholism, substance abuse, and other addictions in lesbian, gay, bisexual, transgender, queer communities.
NAADAC, the Association for Addiction Professionals, represents the professional interests of more than 100,000 addiction counselors, educators and other addiction-focused health care professionals in the United States, Canada and abroad.