Janice Vaysberg, MBA
Chief Financial Officer
Janice Vaysberg joined our organization in August 2018 as Chief Financial Officer. She is responsible for all financial functions, including accounting, financial planning, business analysis, and revenue cycle. Janice earned a Master of Business Administration (MBA) in strategy, execution, and valuation from DePaul University's Kellstadt Graduate School of Business in Chicago. She also earned a bachelor's degree in finance from DePaul.
Janice has a track record of optimizing business performance, driving financial results, and leading process improvement. She brings significant experience in strategy, analytics, integration, expense management, and budgeting and forecasting to her role at Footprints to Recovery. Previously, she served as Chief Financial Officer at Journeycare, the largest non-profit hospice in Illinois, where she improved operational and financial performance, enabling the organization to help more patients and their families.
Janice is passionate about Footprints to Recovery's mission of helping people and making a difference in their lives. When she's not working, Janice enjoys spending time with her family and teaching group fitness classes that inspire others to lead healthier lives.
Hometown: Skokie, IL
Certifications & Education: Bachelors in Finance & MBA in Strategy, Execution and Valuation
Interests & Passions: Teaching group fitness classes & inspiring others to lead healthier lives.
What do you like most about your job? waking up in the morning knowing that what I do enables this amazing organization to make a difference in so many people's lives.   I am incredibly grateful to be able to combine my love of numbers with my passion for helping people.
Together we…can help patients and their families when they need us most!
Trusted & Approved Addiction Treatment Center
The National Association of Addiction Treatment Providers is a nonprofit professional society designed to offer support to organizations across the continuum of care.
The Joint Commission for the Accreditation of Healthcare Organizations evaluates quality of care provided by healthcare organizations. Footprints has the Gold Seal of Approval, which is the highest standard.
LegitScript is a third-party certification that demonstrates Footprints complies with all applicable laws and regulations, including our ongoing commitment to transparency.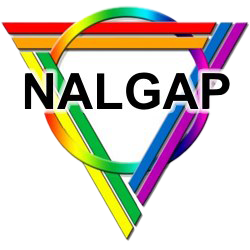 The Association of Lesbian, Gay, Bisexual, Transgender Addiction Professionals and Their Allies is a membership organization dedicated to the prevention and treatment of alcoholism, substance abuse, and other addictions in lesbian, gay, bisexual, transgender, queer communities.  
The Association for Addiction Professionals represents the professional interests of more than 100,000 addiction-focused health care professionals in the United States, Canada and abroad.