Jenna Richer, MSW, LCSW
Executive Director - Colorado
Jenna Richer received her Master's degree in Social Work in 2002 from Smith College School for Social Work in Northampton, Massachusetts and became a licensed clinical social worker in 2007. A native of Los Angeles, California, Jenna's clinical experience includes working with individuals experiencing homelessness, severe and persistent mental illness, and co-occurring substance use disorders. Jenna created and managed several intensive, field-based programs providing 24/7 services to these individuals through the LA County Department of Mental Health (DMH) and Veterans Administration (VA), using the "Housing First" and harm-reduction models.
After moving to Denver, Colorado in 2015, Jenna brought her experience with, knowledge of, and passion for homelessness, mental health, and addiction to the Colorado Office of Behavioral Health (OBH), where she worked with the state securing SAMHSA grants for providers of mental health, co-occurring, and housing services.
Prior to her current role as Executive Director at Footprints to Recovery, Jenna served as the Division Director for Housing and Homelessness programs through Family Tree, working with local officials, city and county leaders, housing developers, and numerous state and county grants to implement Permanent Supportive Housing programs, which included field-based, mental health, and addiction services on site to assist in ending homelessness in Colorado.
Hometown: Los Angeles, CA
Certifications & Degrees: BA in Religious Studies with minor in Anthropology (1998), Master of Social Work (2002), Licensed Clinical Social Work (LCSW) (2007)
Interests & Passions: Live music, going on adventures with my family (I'm a mom of twin boys!)
What do you like most about your job? The ability to witness growth and change, to watch people rediscover who they are and what their passions are
Together we…. can rediscover what has been lost and rebuild the future.
Latest Articles
Trusted & Approved Addiction Treatment Center
The National Association of Addiction Treatment Providers (NAATP) is a nonprofit professional society designed to offer support to organizations across the continuum of care. Since 1978, it has extended resources, advocacy and thought leadership to its members.
The Joint Commission for the Accreditation of Healthcare Organizations (JCAHCO) evaluates quality of care provided by healthcare organizations. Footprints has the Gold Seal of Approval, which means we possess the highest standard of safety and quality of care.
LegitScript is a third-party certification that demonstrates Footprints complies with all applicable laws and regulations, including our ongoing commitment to transparency.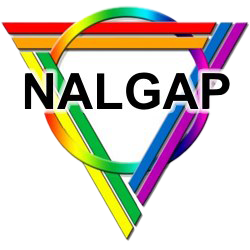 NALGAP is The Association of Lesbian, Gay, Bisexual, Transgender Addiction Professionals and Their Allies is a membership organization founded in 1979 and dedicated to the prevention and treatment of alcoholism, substance abuse, and other addictions in lesbian, gay, bisexual, transgender, queer communities.
NAADAC, the Association for Addiction Professionals, represents the professional interests of more than 100,000 addiction counselors, educators and other addiction-focused health care professionals in the United States, Canada and abroad.