Joe Ilcus, MBA, MSHA
National Compliance Director
Joe has worked in the behavioral health field since 2014, holding positions in compliance, performance improvement, and quality assurance. He earned master's degrees in both business administration (MBA) and health administration (MSHA) from the University of Colorado at Denver. In Joe's role with Footprints to Recovery, he's responsible for various programs, policies, and company practices that ensure all Footprints to Recovery treatment centers follow accrediting standards. He also monitors state and federal regulatory requirements and develops audit tools to enhance our patients' quality of care.
Joe transitioned to the behavioral health field so he could work in an industry that helps people attain a second chance in life. He is passionate about keeping Footprints to Recovery's treatment facilities in compliance with the highest industry standards, so they can provide the best care possible to clients.  Joe is an avid fisherman and enjoys boating with family and friends in his spare time.
Hometown – West Palm Beach, FL
Interests & passions – Boating and Fishing
What do you like most about your job? Knowing I work with tireless professionals in an industry that help people attain a second chance in life.
Together we: create a company with the highest industry standards to provide the best care possible to our clients in need.
Trusted & Approved Addiction Treatment Center
The National Association of Addiction Treatment Providers is a nonprofit professional society designed to offer support to organizations across the continuum of care.
The Joint Commission for the Accreditation of Healthcare Organizations evaluates quality of care provided by healthcare organizations. Footprints has the Gold Seal of Approval, which is the highest standard.
LegitScript is a third-party certification that demonstrates Footprints complies with all applicable laws and regulations, including our ongoing commitment to transparency.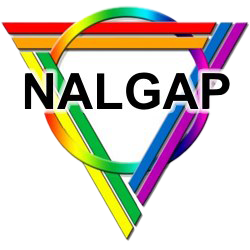 The Association of Lesbian, Gay, Bisexual, Transgender Addiction Professionals and Their Allies is a membership organization dedicated to the prevention and treatment of alcoholism, substance abuse, and other addictions in lesbian, gay, bisexual, transgender, queer communities.  
The Association for Addiction Professionals represents the professional interests of more than 100,000 addiction-focused health care professionals in the United States, Canada and abroad.