Laurie Woodard, MA, LAC, LPC
Clinical Director - Colorado
Laurie has been with Footprints to Recovery since 2019. She oversees all staff at our Colorado location including supervision as well as group scheduling, client concerns, and chart reviews. Laurie earned a master's in counseling from Regis University. She is a licensed professional counselor (LPC), a licensed addiction counselor (LAC), and is trained in eye movement desensitization and reprocessing (EMDR) and Brainspotting. Prior to joining Footprints to Recovery, Laurie worked in supervisory positions with youth and adults struggling with substance abuse and co-occurring mental health disorders.
Laurie got into this work because substance abuse and mental health disorders have been prevalent in her family, and while she wanted to avoid dealing with those hard truths for a while, the experience has allowed her to empathetically help others that are struggling. Laurie says what she finds most rewarding about her work is seeing the growth in others, though they may not be able to see it within themselves right away.
Hometown: Lakewood, Colorado
Certifications & Degrees: MA, LAC, LPC - Trained in EMDR and Brainspotting
Interests & Passions: I enjoy working out, including yoga and hiking. I appreciate little adventures, whether in Colorado or getting to travel to somewhere I have never been. I love being a dog mom and aunt.
What do you like most about your job?  I love that I get to witness and be a part of the growth of our patients as well as our clinical team.
Together we…can heal. Regardless of your past, you can begin and deserve, your own unique healing journey.
Trusted & Approved Addiction Treatment Center
The National Association of Addiction Treatment Providers is a nonprofit professional society designed to offer support to organizations across the continuum of care.
The Joint Commission for the Accreditation of Healthcare Organizations evaluates quality of care provided by healthcare organizations. Footprints has the Gold Seal of Approval, which is the highest standard.
LegitScript is a third-party certification that demonstrates Footprints complies with all applicable laws and regulations, including our ongoing commitment to transparency.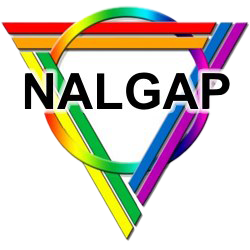 The Association of Lesbian, Gay, Bisexual, Transgender Addiction Professionals and Their Allies is a membership organization dedicated to the prevention and treatment of alcoholism, substance abuse, and other addictions in lesbian, gay, bisexual, transgender, queer communities.  
The Association for Addiction Professionals represents the professional interests of more than 100,000 addiction-focused health care professionals in the United States, Canada and abroad.