Michael Milch, JD
Chief Executive Officer
Michael is an accomplished mental health and substance abuse treatment leader with years of experience fighting addiction. For nearly a decade, Michael has risen to the top of his field with c -level experience in multiple aspects of treatment administration, operations, admissions, performance improvement, marketing, and more. Michael worked as Executive VP of Operations and Strategic Accounts at Footprints to Recovery from 2013 to 2019 before returning as CEO in 2021. Michael oversaw 9 startups across 6 states, with 250+ employees.  He is an expert in complex drug rehab regulatory affairs and is known in the industry for deploying creative grassroots marketing campaigns to break through enrollment plateaus. He resides in Pittsburgh, Pennsylvania, and holds a bachelor's degree in Talmudic Law and a JD law degree from Duquesne University School of Law.
Hometown: Pittsburgh, Pennsylvania
Interest & Passion: Being a Dad, Charity Work, Coaching Little League, Pittsburgh Sports, Learning Torah, Politics, Cantorial Music and Custom Suits.
What do you like most about your job: The privilege of building all-star teams and working with a united purpose of saving as many lives as possible from the disease of addiction.
Together we … Will change the world!
Trusted & Approved Addiction Treatment Center
The National Association of Addiction Treatment Providers (NAATP) is a nonprofit professional society designed to offer support to organizations across the continuum of care. Since 1978, it has extended resources, advocacy and thought leadership to its members.
The Joint Commission for the Accreditation of Healthcare Organizations (JCAHCO) evaluates quality of care provided by healthcare organizations. Footprints has the Gold Seal of Approval, which means we possess the highest standard of safety and quality of care.
LegitScript is a third-party certification that demonstrates Footprints complies with all applicable laws and regulations, including our ongoing commitment to transparency.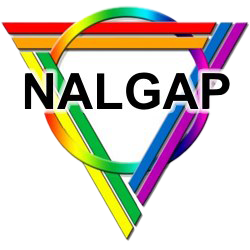 NALGAP is The Association of Lesbian, Gay, Bisexual, Transgender Addiction Professionals and Their Allies is a membership organization founded in 1979 and dedicated to the prevention and treatment of alcoholism, substance abuse, and other addictions in lesbian, gay, bisexual, transgender, queer communities.
NAADAC, the Association for Addiction Professionals, represents the professional interests of more than 100,000 addiction counselors, educators and other addiction-focused health care professionals in the United States, Canada and abroad.