Natalie Pflueger, MS, LCPC, CADC, NCC
Executive Director - Illinois
Natalie earned a bachelor's degree in psychology from Governors State University and a master's degree in community mental health counseling from National Louis University. She is a certified alcohol and drug abuse counselor (CADC), a licensed clinical professional counselor (LCPC), a national certified counselor (NCC), and has completed training at the Crisis Prevention Institute (CPI) as well as a leadership seminar through the Illinois Alcohol and Other Drug Abuse Professional Certification Association (IAODAPCA). Natalie joined Footprints to Recovery in 2019 and oversees staff, daily operations, and accreditation standards at our Illinois location. She has worked in behavioral health since 2007, holding both clinical and management roles.
Hometown: Chicago, IL
Certifications & Degrees: Masters in Community Counseling, BA in Psychology, Licensed Clinical Professional Counselor, National Certified Counselor.
Interests & Passions: Music, it truly is healing. Spending time with family and friends. Fighting the stigma against substance use disorders and medication-assisted treatment.
What do you like most about your job? Advocating for change and what I believe in. Empowering others and being a part of their growth and journey.
Together we…build a foundation to work towards #betterdays.
Why did you get into this work? I have learned to be comfortable with being uncomfortable through personal experience and I deeply believe in and value the process of healing and recovery. I appreciate the sense of community in the behavioral health field and the emphasis on teamwork, collaboration, empowerment, and individualized treatment.
What do you find rewarding about this work? Connection; with my coworkers, patients, families, and community. I am grateful for those in my life who have loved me enough to challenge and empower me. Every day I have the opportunity to give back and be that somebody to someone else.
Trusted & Approved Addiction Treatment Center
The National Association of Addiction Treatment Providers (NAATP) is a nonprofit professional society designed to offer support to organizations across the continuum of care. Since 1978, it has extended resources, advocacy and thought leadership to its members.
The Joint Commission for the Accreditation of Healthcare Organizations (JCAHCO) evaluates quality of care provided by healthcare organizations. Footprints has the Gold Seal of Approval, which means we possess the highest standard of safety and quality of care.
LegitScript is a third-party certification that demonstrates Footprints complies with all applicable laws and regulations, including our ongoing commitment to transparency.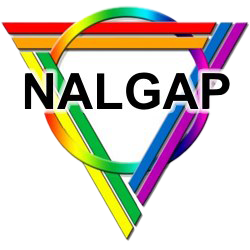 NALGAP is The Association of Lesbian, Gay, Bisexual, Transgender Addiction Professionals and Their Allies is a membership organization founded in 1979 and dedicated to the prevention and treatment of alcoholism, substance abuse, and other addictions in lesbian, gay, bisexual, transgender, queer communities.
NAADAC, the Association for Addiction Professionals, represents the professional interests of more than 100,000 addiction counselors, educators and other addiction-focused health care professionals in the United States, Canada and abroad.