Nick Kratzer
Director of Alumni Relations
Nick Kratzer has been with Footprints to Recovery since 2015 and is a CCAR Recovery Coach. His own recovery experience inspired him to begin working in the addiction field. As Director of Alumni Relations, Nick builds connections and trust with both current patients and alumni and helps keep them engaged in the recovery process. He sees his work as an opportunity to share his own recovery experience with others who are struggling. Nick says the most rewarding part of his job is seeing the light return to people's eyes after finding recovery and realizing their self-worth. In his spare time, Nick enjoys hiking, sports, hanging out with his dog Leo, and spending time with family and friends.
Hometown: Colonia, New Jersey
Interest and Passions: Sports, hiking, spending time with loved ones
What do you like most about your job: Seeing the light return to people's eyes after finding recovery.
Together we will: Break the chains of addiction.
Trusted & Approved Addiction Treatment Center
The National Association of Addiction Treatment Providers is a nonprofit professional society designed to offer support to organizations across the continuum of care.
The Joint Commission for the Accreditation of Healthcare Organizations evaluates quality of care provided by healthcare organizations. Footprints has the Gold Seal of Approval, which is the highest standard.
LegitScript is a third-party certification that demonstrates Footprints complies with all applicable laws and regulations, including our ongoing commitment to transparency.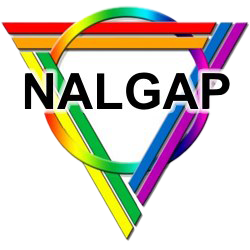 The Association of Lesbian, Gay, Bisexual, Transgender Addiction Professionals and Their Allies is a membership organization dedicated to the prevention and treatment of alcoholism, substance abuse, and other addictions in lesbian, gay, bisexual, transgender, queer communities.  
The Association for Addiction Professionals represents the professional interests of more than 100,000 addiction-focused health care professionals in the United States, Canada and abroad.