Nicole L. Piechowski
National Director of Marketing
Hometown: Barnegat, N.J.
Certifications & Degrees: Certified Peer Recover Specialist, CPRS.
Interests & Passions: I love a good workout at the gym and unwinding with some yoga! Connecting with new people and learning their different perspectives on things. I enjoy traveling to new places and laughing with good people. Being a person in long-term recovery myself, I am passionate about helping others and remaining teachable in my journey.
What do you like most about your job? That the work we do collectively as a team can be the catalyst in changing someone's life for the better. It is definitely a heartfelt job.
Together we…can inspire people to change their lives against all odds.
Trusted & Approved Addiction Treatment Center
The National Association of Addiction Treatment Providers (NAATP) is a nonprofit professional society designed to offer support to organizations across the continuum of care. Since 1978, it has extended resources, advocacy and thought leadership to its members.
The Joint Commission for the Accreditation of Healthcare Organizations (JCAHCO) evaluates quality of care provided by healthcare organizations. Footprints has the Gold Seal of Approval, which means we possess the highest standard of safety and quality of care.
LegitScript is a third-party certification that demonstrates Footprints complies with all applicable laws and regulations, including our ongoing commitment to transparency.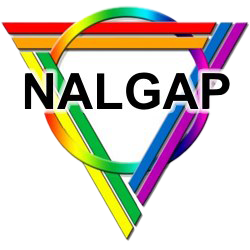 NALGAP is The Association of Lesbian, Gay, Bisexual, Transgender Addiction Professionals and Their Allies is a membership organization founded in 1979 and dedicated to the prevention and treatment of alcoholism, substance abuse, and other addictions in lesbian, gay, bisexual, transgender, queer communities.
NAADAC, the Association for Addiction Professionals, represents the professional interests of more than 100,000 addiction counselors, educators and other addiction-focused health care professionals in the United States, Canada and abroad.