Robert Itskowitz
Vice President of Human Resources
Rob graduated from Yeshiva University with his Bachelor's degree in Accounting, got his CPA license, and started his career by spending 4.5 years in Big 4 public accounting with both PWC and Deloitte. Rob spent the next 15 years in recruiting, with the first 10 as the top permanent staffing member of a national finance/accounting recruiting firm and then nearly 5 years as a Director of Talent Acquisition. During this time, Rob oversaw and created a talent acquisition department by developing policies and procedures surrounding recruiting, onboarding, and human resources. Rob enjoys spending time with his wife and four sons in his free time, including coaching their little league teams, taking classes at the Kollel Jewish Learning Center, participating in events, and volunteering at Congregation Shaare Torah.
Hometown: Pittsburgh, PA
Interests & Passions: Pittsburgh Penguins hockey and Pittsburgh Steelers football; coaching my kids' Squirrel Hill little league teams; learning at the Kollel Jewish Learning Center
What do you like most about your job? I love to help people. As I say all the time in our human resources and talent acquisition departments, "Our customers are our internal employees." If I can keep our customers happy, than I feel fulfilled.
Together we..... : Can accomplish anything. If we believe in each other and support each other, anything is possible.
Trusted & Approved Addiction Treatment Center
The National Association of Addiction Treatment Providers (NAATP) is a nonprofit professional society designed to offer support to organizations across the continuum of care. Since 1978, it has extended resources, advocacy and thought leadership to its members.
The Joint Commission for the Accreditation of Healthcare Organizations (JCAHCO) evaluates quality of care provided by healthcare organizations. Footprints has the Gold Seal of Approval, which means we possess the highest standard of safety and quality of care.
LegitScript is a third-party certification that demonstrates Footprints complies with all applicable laws and regulations, including our ongoing commitment to transparency.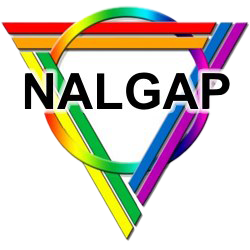 NALGAP is The Association of Lesbian, Gay, Bisexual, Transgender Addiction Professionals and Their Allies is a membership organization founded in 1979 and dedicated to the prevention and treatment of alcoholism, substance abuse, and other addictions in lesbian, gay, bisexual, transgender, queer communities.
NAADAC, the Association for Addiction Professionals, represents the professional interests of more than 100,000 addiction counselors, educators and other addiction-focused health care professionals in the United States, Canada and abroad.