Sierra Gabrys, M.Ed., LCPC, NCC, CCM
Clinical Director – Illinois
Sierra Gabrys, M.Ed., LCPC, NCC, CCM, enjoys exercise and fitness and feels her best when she's staying active and caring for herself. She loves watching patients make progress in their treatment and supporting them and the treatment team through their journeys.
Sierra brings over 15 years of experience to her role at Footprints to Recovery. She has worked in a variety of clinical settings, including inpatient psychiatric facilities, nursing homes, and community mental health centers. Sierra earned an M.Ed. in Community Counseling from Loyola University and is a nationally certified counselor and certified case manager. She oversees clinical treatment at our Illinois location, supervising therapists and case managers, and implementing programming based on clients' needs. Sierra says the most rewarding part of her job is seeing clients' growth and knowing she's contributed in a small way to their process. In her spare time, Sierra enjoys staying active, especially running, dancing, and spending time outdoors.
Hometown: Chicago, IL
Certifications & Degrees: Masters in Community Counseling, BS in Psychology, Licensed Clinical Professional Counselor, National Certified Counselor, Certified Case Manager
Interests & Passions:Exercise and fitness, especially running & dance. I feel my best when I'm staying active and caring for myself. I believe incorporating physical activity into treatment is so important! I also enjoy reading and cheering on family and friends in their sports and activities.
What do you like most about your job?  I love watching patients make progress in their treatment and supporting them and the treatment team through this journey. I enjoy these collaborative relationships as it is vital to positive patient outcomes.
Together we…will learn, grow, and succeed!
Trusted & Approved Addiction Treatment Center
The National Association of Addiction Treatment Providers (NAATP) is a nonprofit professional society designed to offer support to organizations across the continuum of care. Since 1978, it has extended resources, advocacy and thought leadership to its members.
The Joint Commission for the Accreditation of Healthcare Organizations (JCAHCO) evaluates quality of care provided by healthcare organizations. Footprints has the Gold Seal of Approval, which means we possess the highest standard of safety and quality of care.
LegitScript is a third-party certification that demonstrates Footprints complies with all applicable laws and regulations, including our ongoing commitment to transparency.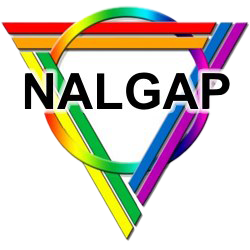 NALGAP is The Association of Lesbian, Gay, Bisexual, Transgender Addiction Professionals and Their Allies is a membership organization founded in 1979 and dedicated to the prevention and treatment of alcoholism, substance abuse, and other addictions in lesbian, gay, bisexual, transgender, queer communities.
NAADAC, the Association for Addiction Professionals, represents the professional interests of more than 100,000 addiction counselors, educators and other addiction-focused health care professionals in the United States, Canada and abroad.