VISION
To better the world through a national network of behavioral healthcare treatment.
MISSION
To provide the education, tools, and support for individuals, families, and the community to find the reason to achieve lasting recovery and a life lived to the fullest potential.
OUR STORY
Several years ago our founders saw that the available addiction treatment options were missing many core elements; comfort, innovation, quality, and personalization that caters to the patient's individual needs. Overcrowded and outdated treatment philosophies and one-size-fits-all models were too frequently the norms in the addiction treatment world. Our founders saw that the industry as a whole – although perhaps doing its best – had a lot of room to grow.
With a new outlook, they set out to build an organization with a mission to transform lives of addiction to lives of hope through inspiration, education, and support. They emphasized progressiveness, personalization, evidence-based treatment, and the importance of community – something too often missing from other programs. Targeting three key groups – those suffering from addiction, their loved ones and other providers in the health industry who would need our help – Footprints to Recovery opened its doors in 2013.
We have found that one of the greatest ways to provide the addiction treatment industry with what it needs, is to listen to those that are calling our phones and walking through our doors. Our mission, values, and outlook have remained a part of Footprints to Recovery since our opening and they will not change. Since then, we have gained a team of dedicated, educated and passionate clinicians and specialists who continue to strive towards offering the best care to thousands of patients throughout the country.
We also owe a tremendous amount of thanks to the Footprints to Recovery community for joining us on this remarkable journey. We hope that you'll continue to be a part of our story.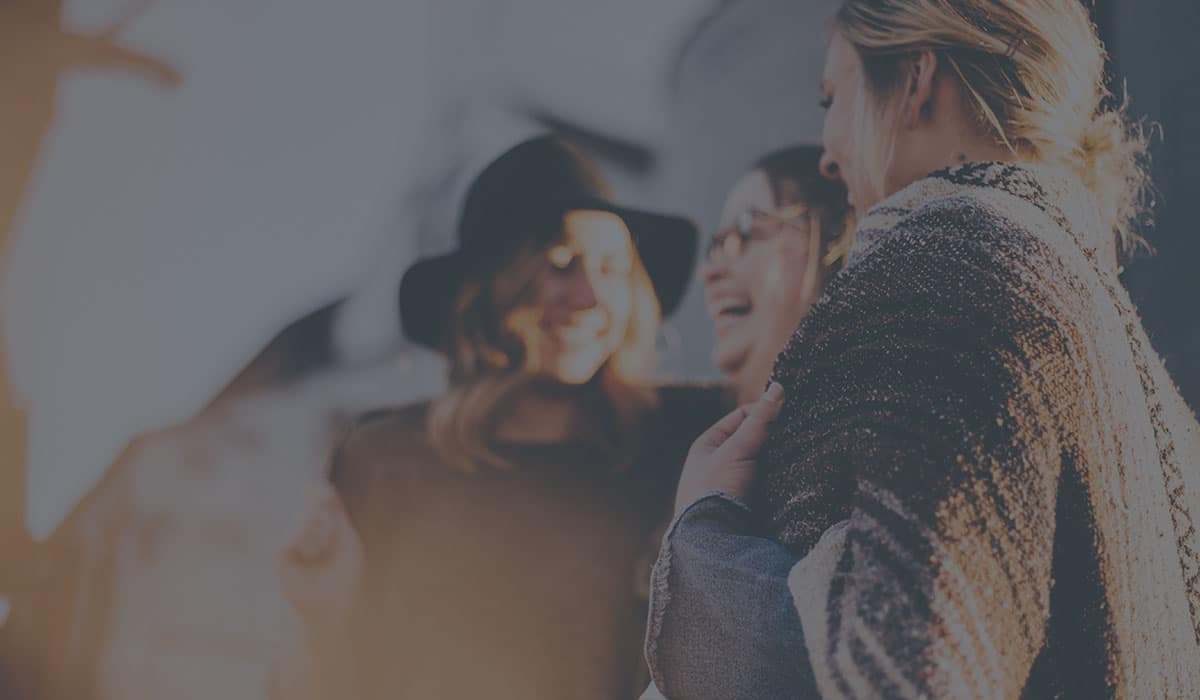 OUR APPROACH
Our approach to drug and alcohol treatment is simple; we listen and then meet you where you are at. Every individual presents with a different story that's unique to him or her. From the first contact to individual, group, or family sessions we work with you to develop a personalized plan that addresses your needs.
96% would recommend to family and friends
98% of patients reported being satisfied with their aftercare plan
MAJORITY OF clients are employed following the completion of treatment
We pride ourselves on continuously discovering and making use of new methods, research, and activities.
VALUES
DIVERSITY – Leverage the collective. Diversity makes us strong.
COURAGE – Recovery is possible. Persistence, creativity, and accountability are foundations for success.
TRANSFORMATION – We challenge the status quo and are committed to doing what's best for our patients, community, and organization.
CONNECTION – An open and safe environment is created through transparency, dignity, and respect.
FIND THE REASON – Each day we find the reason.
OUR STAFF
We are proud to introduce you to our team. Dedicated, educated and passionate clinicians and specialists who strive towards offering the best care to thousands of patients throughout the country.
OUR FACILITIES
State of the art drug and alcohol treatment centers located throughout the country.
Learn How We Can Help
Have questions about our drug and alcohol treatment programs? We're here to chat with you 24/7. Your call is free and 100% confidential.
CLIENT TESTIMONIALS
Couldn't have done it without the help of FTR!

Footprints to Recovery was a game changer for me, top notch staff that actually cares about you and your recovery. First time in 36 yrs I was able to be Sober, present and actually learn to live life again. thank you FTR.

I was at Footprints to Recovery, at the Elgin location, this past summer from late July to early October. As is with any place, it has it's ups and downs but if you go in knowing that you'll get out whatever you put in, then you will more than enjoy your time there and you will kick off your recovery the right way. I'd especially like to put a focus on one of the staff members that had an impact and continues to have an impact on my life, Aaron Putnam. During the majority of my time there, he was a tech on the housing side but has since been promoted to Alumni and Events Coordinator.

I have never seen or experienced the kind of devotion that he showed to the clients there, including myself. Whether it was organizing little events and activities to help bring the fun back into living and recovering, to always being there to listen and to talk, he was always running around constantly and almost always working overtime. He knows what it is to fight this battle and so when he see's someone else fighting the good fight, he doesn't hesitate to jump on board and do everything in his power to keep that train moving.

Since graduating from Footprints in October, he's introduced me to my, now, landlord and so was part of the reason I am living in my beautiful apartment in Chicago, has and is always willing to take me and whom ever else wanted to go, to meetings, helped my boyfriend get a job and, most recently, introduced me to my, now, sponsor. Just to name a few..He's changed mine and so many other's lives and his efforts deserve to be acknowledged. Footprints is incredibly lucky to have him. Thank you, Aaron!!!

There is a lot of opinions when people visit footprints... some might say they didn't get anything out of their experience here. But I believe just the opposite, throughout my experience here, not only have I gained confidence in myself but I have gained so much from the groups here as well. Most rehabs focus on the problem of addiction, and to that I say, I know the problem I am the problem that's why I'm here. And footprints does more than just that, they flip the discussion and instead talk about the solution. And that's just clinical. Housing is so much more, no matter what kind of day you have the housing staff is always here on time and happy. The light in the darkest time in peoples lives. They treat the patients like their friends while still maintaining a professional composer. You can tell they genuinely care about our well being and treat us more that of just an addict, a person, a person trying to better their life and leave this place in a better mindset than they entered. So yes I loved footprints its not a 5 star resort but why would it be? Its a crossroad in your life you are only meeting once (hopefully) and its definitely one I'll never forget and whos lessons I will always carry with me.

thanks for the help staff is amazing

This place is amazing. The staff is caring and will do everything they can to help you. Im still attending classes and staying in housing here.

I am proud to say that I graduated from FtR. I have nothing but love for this place and all of the staff who works there, along with all my fellow peers, who have helped me stay sober along the way. If you are battling this terrible disease I would highly recommend seeking treatment here, take it from me, after thirteen years of relapse and struggles I found my safe place. They taught me coping skills for life, and showed me how to use the tools in my toolbox of therapy and real-world application, to fight the good fight and keep on the straight and arrow. I have my life back thanks to Footprints, I don't believe I could've done it without them, I am forever grateful.