Illinois Addiction Treatment Centers
Drug & Alcohol Rehab | Medical Detox | Near Chicago, Illinois
Home / Locations /
"To me, my recovery means the world to me. I never thought I would ever be proud of myself and look forward to the days that lie ahead. Footprints to Recovery gave me the tools I needed and I will forever be grateful for that!" Joey K
FOOTPRINTS TO RECOVERY – ILLINOIS
411 West River Road
Elgin, IL 60123
United States
(855) 628-2899
Illinois Addiction Treatment Center
No single substance abuse recovery program is right for every person dealing with addiction. People are different, which is why effective addiction programs are tailored to individuals. At Footprints to Recovery addiction treatment center near Chicago, Illinois, we understand this, and we understand that addiction recovery is a journey. That's why we utilize a transitional treatment model that helps our patients move into less structured treatment programs as they gain skills and confidence in sobriety.
Medical detox, residential treatment, partial hospitalization, intensive outpatient programs, and basic outpatient programs all take place in our Illinois drug rehab center at 411 West River Road in Elgin, IL. Elgin is convenient to Chicago—just an hour drive away.
Treatment Programs Near Chicago, IL
Medical Detox/Medically Supervised Withdrawal
Suddenly stopping an addictive substance can be uncomfortable and dangerous, even life-threatening. This is why medical detox is a crucial first step in so many people's recover journeys. In medical detox, nurses and medical providers monitor your safety and comfort as you withdraw from alcohol or drugs, providing all the help and support they can.
Inpatient Program/Residential Treatment
An inpatient addiction treatment program is designed so you have constant monitoring and support from trained staff during the early days of abstinence from drugs and alcohol. While you're enrolled in a residential treatment program, you will eat, sleep, and attend sessions at an inpatient treatment center, like the one in Elgin, Illinois. Inpatient treatment is a time to identify and work through barriers to your sobriety while learning coping strategies and other skills that will keep you clean and sober.
Partial Hospitalization Program (PHP)
The PHP program gives you six hours of structured treatment programming throughout the day for five days a week. You'll return to your own home at night and to work, if you are able.
This treatment program at our drug and alcohol rebab near Chicago is considered the middle ground between inpatient and outpatient programs. It may be right the right fit for you if you don't need 24-hour supervision but can still benefit from structured addiction treatment.
Intensive Outpatient Program (IOP)
The intensive outpatient program in the Chicago area focuses on self-discovery and integration back into society and your regular responsibilities. IOP is a step down from PHP. You will be expected to attend treatment for 9 to 15 hours per week, but you'll have the flexibility of living at home while you attend sessions at our Illinois rehab center in the days or evenings.
Outpatient Program (OP)
The least structured of the levels of care at our Illinois drug rehab facility is our outpatient program. It's structured around sessions three hours per day on one to two days per week. Those in this rehab program near Chicago are supported through stressful situations and continue learning how to handle life on life's terms while living at home and maintaining a regular work and family schedule.
Types of Therapies Offered Near Chicago, IL
The mental health professionals at Footprints to Recovery only use addiction treatment therapies that are backed by evidence. Our substance abuse recovery programs near Chicago combine conventional addiction treatment, such as individual counseling and group counseling, with holistic treatment services. Some of the treatment modalities used in the Illinois rehab center include:
Individual therapy, which allows you to work with a licensed therapist one-on-one to alter the patterns of thought that contributed to your past substance use. You'll also learn how to handle life's stresses and problems without the use of alcohol or drugs.
Group therapy, where you gather with others who have suffered from drug or alcohol addiction, with the help of a therapist. Everyone has chances to work through stumbling blocks in the recovery process and in life. Group therapy in Elgin, IL provides a place for people with shared experiences to relate to and support each another.
Family therapy, which addresses dysfunctional family relationships and patterns of interaction that contribute to substance abuse issues. The addicted individual and their family work through these problems together with the help of a trained therapist.
Medication Management and/or Medication-Assisted Treatment (MAT), which uses specific prescribed medications to decrease cravings for addictive substances and increase the likelihood of remaining sober. Research has shown the medications used in MAT to improve the outcomes of addiction treatment over time.
Dialectical behavior therapy (DBT), which is a form of cognitive behavioral therapy (CBT) originally developed for borderline personality disorder. Now it is also used to treat a variety of other concerns, including substance abuse issues.
Acceptance and commitment therapy (ACT), a therapy technique designed to increase your psychological flexibility by using strategies of acceptance and mindfulness together with commitment and behavior-change strategies.
Motivational interviewing (MI), a therapy technique that explores indecision you might experience and helps increase your motivation to resolve concerns.
Eye movement desensitization and reprocessing (EMDR), which is specifically designed to identify and resolve life trauma, which may contribute to substance use issues.
Change Everything With One Call
We've helped thousands of people reclaim their lives from addiction. We can help you too. Call today.
At Footprints to Recovery near Chicago, you can expect other holistic approaches combined with psychotherapy treatments as well, like:
12-step alternatives
Chiropractic services
Massage therapy
Vocational addiction services, where our team works with you and employers to find you a job in recovery
Spiritual support
Weekly family night
Dual Diagnosis Treatment
One common reason for relapse after becoming sober is that co-occurring disorders are not properly addressed. A co-occurring disorder, or dual diagnosis, is a mental health condition such as bipolar disorder, anxiety, or depression—to name a few—that accompanies addiction.
Many people entering drug rehab in Illinois and elsewhere experience mental health disorders along with addiction. Sometimes a co-occurring disorder is missed. This is because the addictive substance and addiction process is either masking the other disorder or making it worse. The clinical and medical staff at Footprints to Recovery near Chicago are experts at
identifying and understanding co-occurring disorders and making sure they're treated along with the addiction.
Chicago, IL Support Groups
You don't have to travel the path of addiction recovery alone; in fact, it's best that you don't. That's why compassionate Illinois drug rehab is so important, as is building a healthy support system. It's pivotal to maintaining sobriety. Addiction rehab centers, like ours near Chicago, encourage participation in support groups. The people in these groups will be there for you during critical times in your recovery.
The Chicago, Illinois region has a variety of support groups that you may want to consider joining, such as
Chicago Alcoholics Anonymous – Use this link to find AA meeting times and locations in the Chicago area.
Narcotics Anonymous groups in Chicago – Find a meeting near you through NA Chicagoland.
Family Support Groups: – Family support groups in the Chicago, IL area include Nar-anon and Al-Anon.
Footprints to Recovery Alumni Program – Learn more here.
This list is just a few examples of the support groups available to those fighting addiction in Chicagoland. Most of the meetings are free. If you feel overwhelmed by your options the Chicago addiction treatment center staff at Footprints to Recovery can help guide you towards the group or groups that might benefit you.
Paying for Addiction Treatment in Illinois
Unfortunately, sometimes the expense of treatment means those who need it don't get help. That should never be the case. Just like there are different treatment programs available at our Illinois drug and alcohol rehab, there are options for payment.
When looking to pay for private addiction treatment like the kind you get from Footprints to Recovery in Elgin, IL, health insurance is usually the first payment option. If you don't have health insurance or your insurance will not cover addiction treatment, you still have payment options to explore, like:
Private pay
Financing
Medicaid
State-funded substance abuse recovery programs
Don't let finances be the reason you or your loved one continues to suffer with addiction to drugs or alcohol. Reach out to an Elgin, IL admissions coordinator today. They will explain the treatment process and work with you to get Illinois addiction treatment started.
The Illinois and Chicago Drug Problem
The Chicago, Illinois region hasn't escaped the devastating effects of drugs and alcohol. For every 100,000 people, 18.9 people die from a drug overdose in Illinois. A particular concern for the state of Illinois is the use of opioids. From 2018 to 2019, there was an estimated 3% increase in opioid-related overdose deaths, for a total of 2,219 deaths. In 2019, 80% of all the deaths associated with drug overdose involved opioids.
Addiction has a wide-ranging impact, not only on the health of individuals and families, but also on the state's economic health. Addiction and its associated mortalities are estimated to cost the state of Illinois more than $3.5 billion each year.
Get Help from Footprints to Recovery in Illinois Today
Getting help from Footprints to Recovery near Chicago, IL starts with making a call to one of our admissions coordinators. They are trained to figure out the factors that determine the level of care that's best for each individual. Your admissions coordinator can also work with a financial advisor to understand how to best finance treatment.
Reaching out to an admissions coordinator may seem intimidating. Know that Footprints to Recovery staff cares about everyone they talk to and will make the process as seamless as possible for you.
After you speak with an admissions coordinator and determine that Footprints to Recovery in Elgin, IL is right for you, you'll be set up with an admission date. That's the date you come into our Elgin drug rehab center to start treatment.
REHAB PROGRAMS IN ILLINOIS
PROFESSIONAL & COMPASSIONATE STAFF
Our team at Footprints to Recovery in Illinois consists of licensed psychologists, master's level clinicians, and wellness experts focused on helping individuals overcome addiction. We partner with program participants to identify the therapeutic treatments that best fit address patients' drug and alcohol abuse, as well as underlying emotional or psychological triggers for the destructive behavior.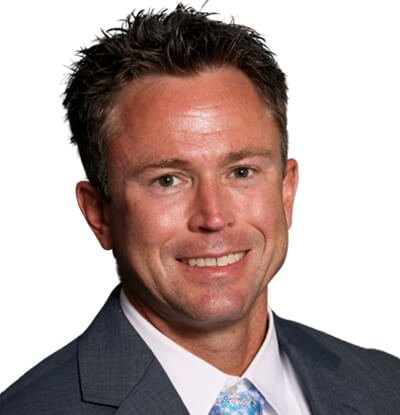 FREQUENTLY ASKED QUESTIONS
How long will I or my family member be in treatment near Chicago, Illinois?

Because our Illinois drug rehab facility operates from an individualized lens of treatment, your length of stay is based entirely on your specific symptoms and needs. For this reason, your recovery timeline might be very different than someone else's. There's no standard length of stay.
Is this an inpatient facility, or will my family member have the ability to leave?

Footprints to Recovery's outpatient facilities are not locked facilities. Our licensed FTR Recovery Home, where patients commonly reside, is accessed with a key fob, but residents are free to come and go.
Will I have access to my phone?

We do not allow the use of electronics during clinical hours, except in cases of emergency. We believe this helps to maintain the therapeutic environment. In our Recovery Home we have a 72-hour blackout period for electronics.
Will my insurance cover the cost, or will I have out-of-pocket expenses?

Insurance coverage varies from insurance plan to insurance plan. While one insurance plan may cover addiction treatment, another may not. We suggest contacting your insurance company directly or reaching out to one of our admissions coordinators, who can help check insurance coverage. You can also use our online tool to verify your insurance coverage.

We're required by federal law to bill for any money owed or not covered by insurance, so you will receive a bill after you finish treatment. If you'd like to talk to someone about payment plans or financial hardship, we have financial admissions coordinators on staff near Chicago, IL who can help guide you through that process. We do not use collections agencies or report to credit agencies.
Verify Your Insurance
Our Illinois drug rehab is in-network with Humana and accepts most out-of-network insurance providers. Get a free insurance benefits check now.
Call us to Verify Your Coverage