David Szarka, MA, LCADC
Executive Director - New Jersey
David has been with Footprints to Recovery since 2016. As Executive Director, he is responsible for all operations at our New Jersey location, including staff, clients, and the overall environment of care. David earned a master's degree in organizational psychology from Columbia University and a bachelor's degree in human resource management from Rider University. He is a licensed clinical alcohol and drug counselor (LCADC). David began at Footprints as a primary counselor before transitioning into the executive director role. Prior to joining Footprints, he worked as a primary counselor for New Hope Foundation.
David transitioned from a long career in finance to behavioral health work in 2014. He was drawn to the field after being personally affected by addiction. David says watching clients grow and seeing that "light" back in their eyes is what he finds most fulfilling about his work. In his spare time, he enjoys spending time with his family and dogs, seeing live music, and reading.
Hometown: Hamilton, NJ
Certifications & Degrees: BS Human Resource Management, MA Organizational Psychology
Interests & Passions: Music and spending time with my family, including my two dogs
What do you like most about your job? I love working, learning, and interacting with everyone. We do important work at Footprints to Recovery and I love making a difference in people's lives.
Together we… can accomplish anything
Latest Articles
Trusted & Approved Addiction Treatment Center
The National Association of Addiction Treatment Providers is a nonprofit professional society designed to offer support to organizations across the continuum of care.
The Joint Commission for the Accreditation of Healthcare Organizations evaluates quality of care provided by healthcare organizations. Footprints has the Gold Seal of Approval, which is the highest standard.
LegitScript is a third-party certification that demonstrates Footprints complies with all applicable laws and regulations, including our ongoing commitment to transparency.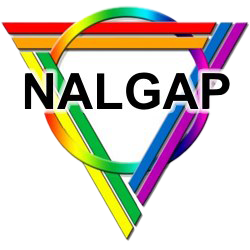 The Association of Lesbian, Gay, Bisexual, Transgender Addiction Professionals and Their Allies is a membership organization dedicated to the prevention and treatment of alcoholism, substance abuse, and other addictions in lesbian, gay, bisexual, transgender, queer communities.  
The Association for Addiction Professionals represents the professional interests of more than 100,000 addiction-focused health care professionals in the United States, Canada and abroad.