Samantha Machniak-Cedano, LCPC, CADC
Director of Inpatient Services - Illinois
Samantha has over eight years of experience in behavioral health. She joined Footprints to Recovery in 2022 and oversees our Elgin treatment program and clinical team. Prior to her role at Footprints, Samantha worked with youth with developmental disabilities; women with eating disorders, trauma, and co-occurring disorders; and adults with substance use disorders. Samantha earned a master's degree in counseling and is a Licensed Clinical Professional Counselor (LCPC) and Certified Alcohol Drug Counselor (CADC).
Samantha entered the behavioral health field to fight the stigma of substance use disorders through education and providing support to not only those who struggle with drug and alcohol use, but their families as well. Building connections with people who feel they have lost all hope is what she finds most rewarding about this work.
Hometown: Burbank, IL
Certifications & Degrees: MA, LCPC, CADC,
Interests & Passions: Exercising, watching shows and movies, and spending time with family
What do you like most about your job? Helping those who have lost hope
Together we… provide hope.
Trusted & Approved Addiction Treatment Center
The National Association of Addiction Treatment Providers (NAATP) is a nonprofit professional society designed to offer support to organizations across the continuum of care. Since 1978, it has extended resources, advocacy and thought leadership to its members.
The Joint Commission for the Accreditation of Healthcare Organizations (JCAHCO) evaluates quality of care provided by healthcare organizations. Footprints has the Gold Seal of Approval, which means we possess the highest standard of safety and quality of care.
LegitScript is a third-party certification that demonstrates Footprints complies with all applicable laws and regulations, including our ongoing commitment to transparency.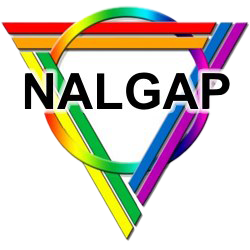 NALGAP is The Association of Lesbian, Gay, Bisexual, Transgender Addiction Professionals and Their Allies is a membership organization founded in 1979 and dedicated to the prevention and treatment of alcoholism, substance abuse, and other addictions in lesbian, gay, bisexual, transgender, queer communities.
NAADAC, the Association for Addiction Professionals, represents the professional interests of more than 100,000 addiction counselors, educators and other addiction-focused health care professionals in the United States, Canada and abroad.